But those who have been under the shadow,
who have gone down at last
to elemental things,
will have a wider charity.
H. G. Wells, 1866 – 1946
English author, War of the Worlds, Book 2
San Francisco, California 2009
Google I/O, Asian Art Museum, Proposition 8
Google I/O Developer Conference
San Francisco, California May 27-28
"Technical sessions and face time with engineering teams for Q&A"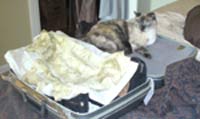 Cali is always left behind--
but expresses her desire to see the world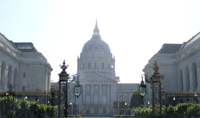 Asian Art Museum
Chong-Moon Lee Center
for Asian Art and Culture
San Francisco
I went a day early to view the collections.
While waiting for the museum to open at 10 a.m., I toured City Hall only a block away, as well as waited with a crowd for the ruling by the California Supreme Court on Proposition 8 that invalidated future same sex marriages in California but validated 18,000 past marriages!
---
San Francisco City Hall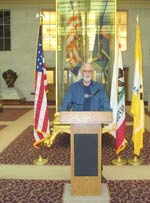 In 1872, a cornerstone was sealed and installed in San Francisco's City Hall. Four bottles were included: one of grain, of Baker's extra flour, of Champaign, and this bottle of port wine by I. Landsberger (no relation?) & Co. port wine, and the beginning of the wine industry in California
Of course, I couldn't resist the podium.
---
San Francisco, California 2009
California's Proposition 8: the rally the day of the Calif. Supreme Court ruling, May 27, 2009 Photos that speak for themselves: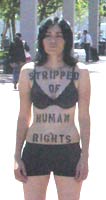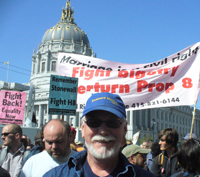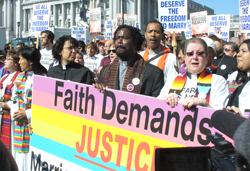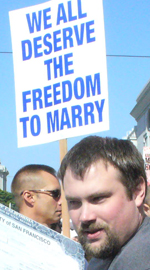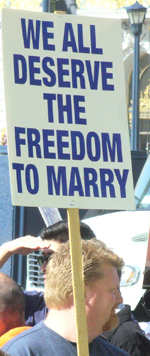 ---
---
---